Supervision
Third-party integration for routing and manipulation changes.

With the Supervision Routing, anynode gives the option to make routing and manipulation changes based on third-party sources like customer databases or other applications.
 
The Supervision routing engine supports with anynode 4.2 more manipulation options. 
What are the typical scenarios for Supervision? 
CRM integration 
Send a request to your CRM before routing and manipulate Destination Number, Display Name, or other details to select the associated agent (user) for the call. 
Collect CDR Data 
Use Power Automate to collect the session details in an Excel spreadsheet after each call. 
Send an Emergency Notification 
Use the filter option and send a notification to Teams users or channels when somebody dials an emergency number.  This feature is a simple add-on to notify more people in case of an emergency.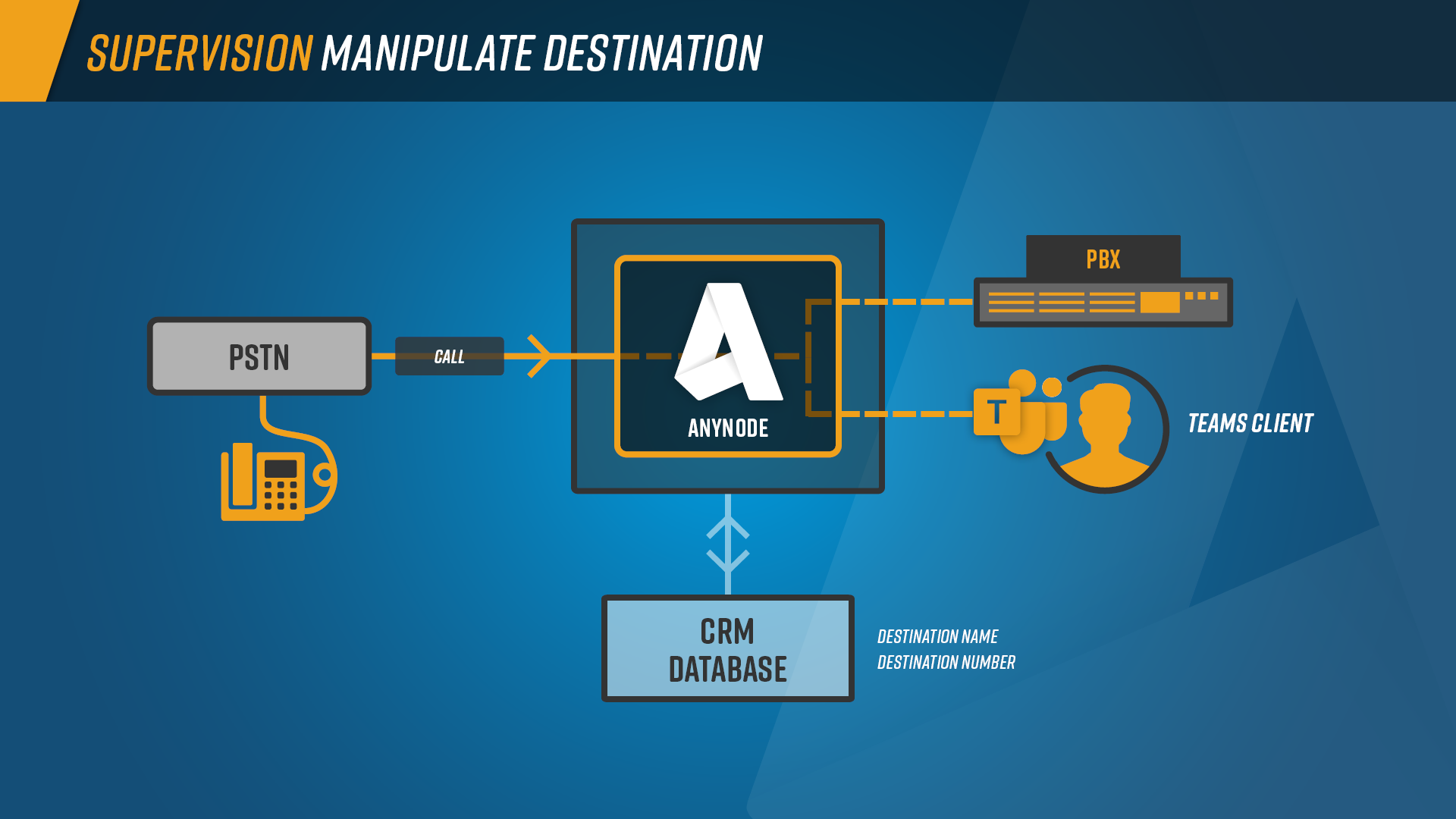 Advantages of anynode SBC
and Supervision
External Routing  decisions

Call notifications to third-party endpoints

Integration of Power Apps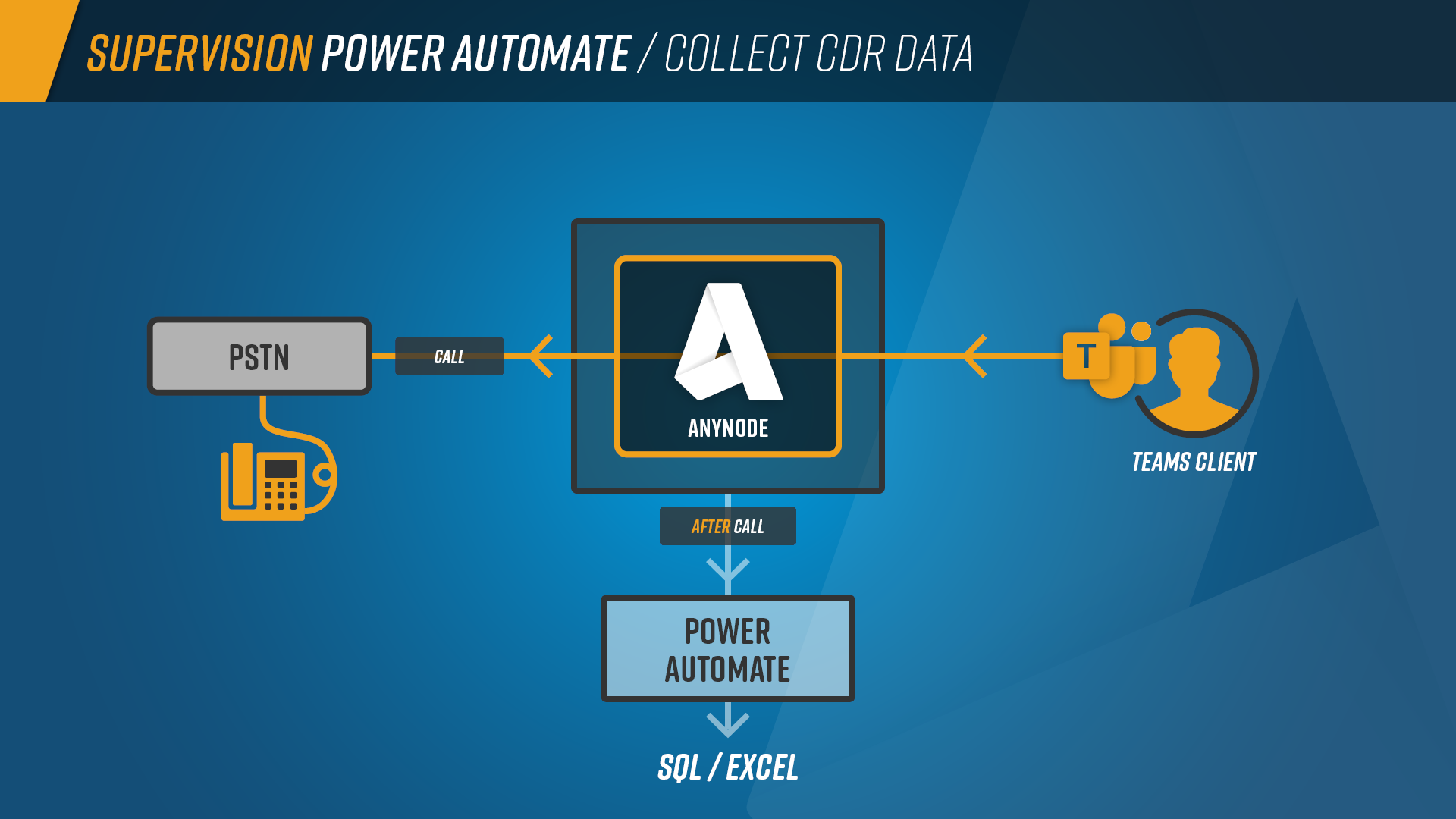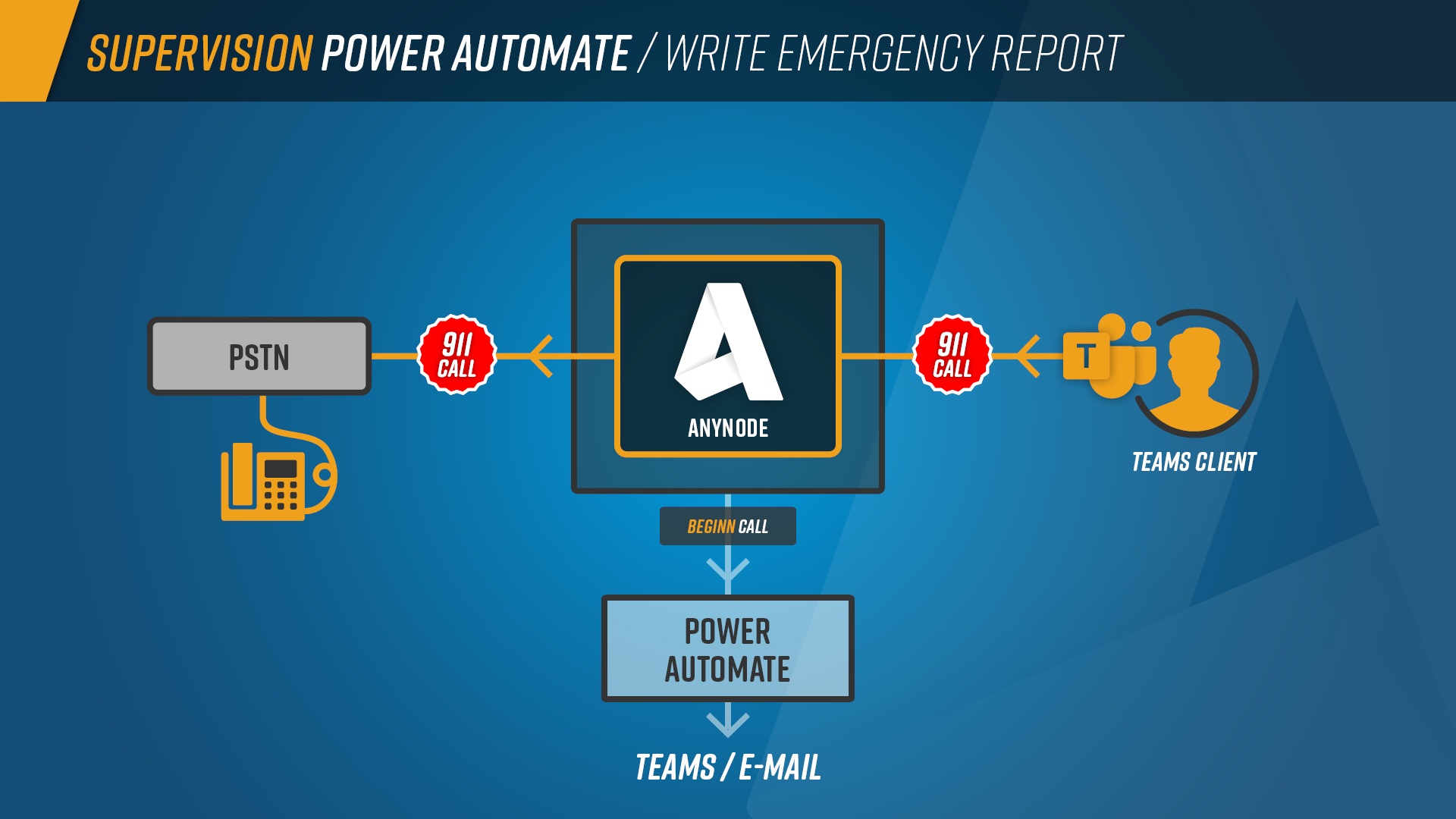 anynode is officially certified by Microsoft for Direct Routing that gives our customers the added benefit for worldwide Microsoft support.
In general with Microsoft Direct Routing and anynode you are able to connect to almost any telephony trunk or interconnect with third-party PBX. The most suitable and uncomplicated, easy to use solution for you and your networks that simply works.
---
Take your time to truly experience the power of anynode
… even in the most intricate testing scenarios. And if you need more – drop us a line. 
We offer unlimited technical support
via our Online Ticketing System during your evaluation period with a fast response time. All learning resources and our community area are available to you. Training videos, documentation, and whitepapers – it's all there.
---