SIP Registrar
With SIP Registrar and anynode, analog devices, SIP phones, legacy PBX and gateways can be integrated into a communication environment, even in a cloud-based VoIP architecture.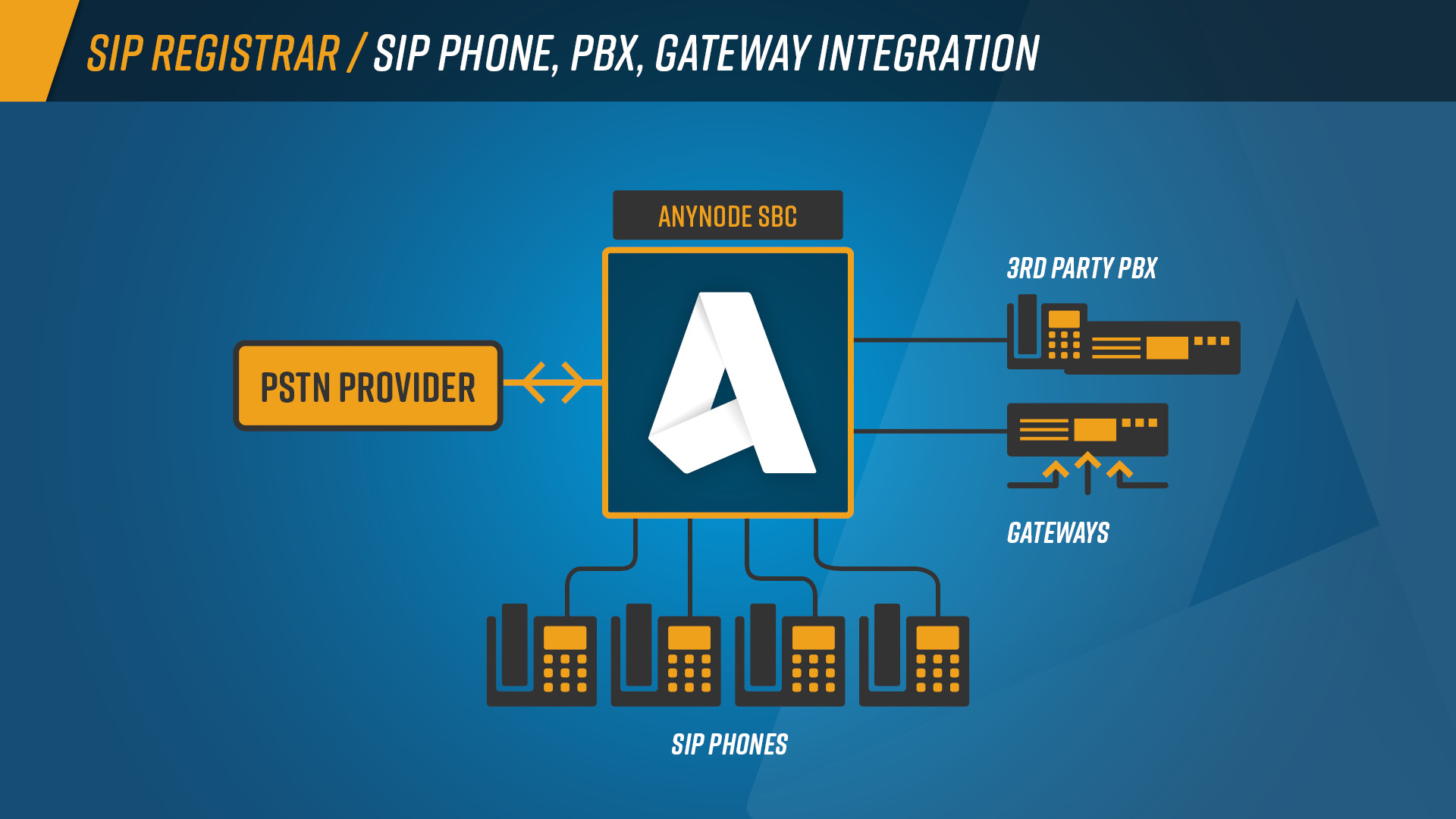 Especially useful for companies that want to stick to their existing device portfolio, such as
analog telephony and fax devices
simple SIP phones
SIP intercom devices
DECT telephony devices
PBX and Gateways
and many more
SIP Registrar allows to register multiple telephony devices while calls can be simply routed at the same time. They can be brought together with user-related manipulation options for phone numbers in complex topologies.