Software Upgrade
Service (SUS)
With the Software Upgrade Service and the resulting version upgrades, you will always remain on the cutting edge of technology.
To maintain compatibility with different VoIP PBXs and SIP Providers, we provide new anynode releases available for download via our community. This enables seamless functionality with current and future generations of operating systems.
Due to our close relationships with our anynode Product Partners, giving us feedback, customer needs are continuously integrated into our development work.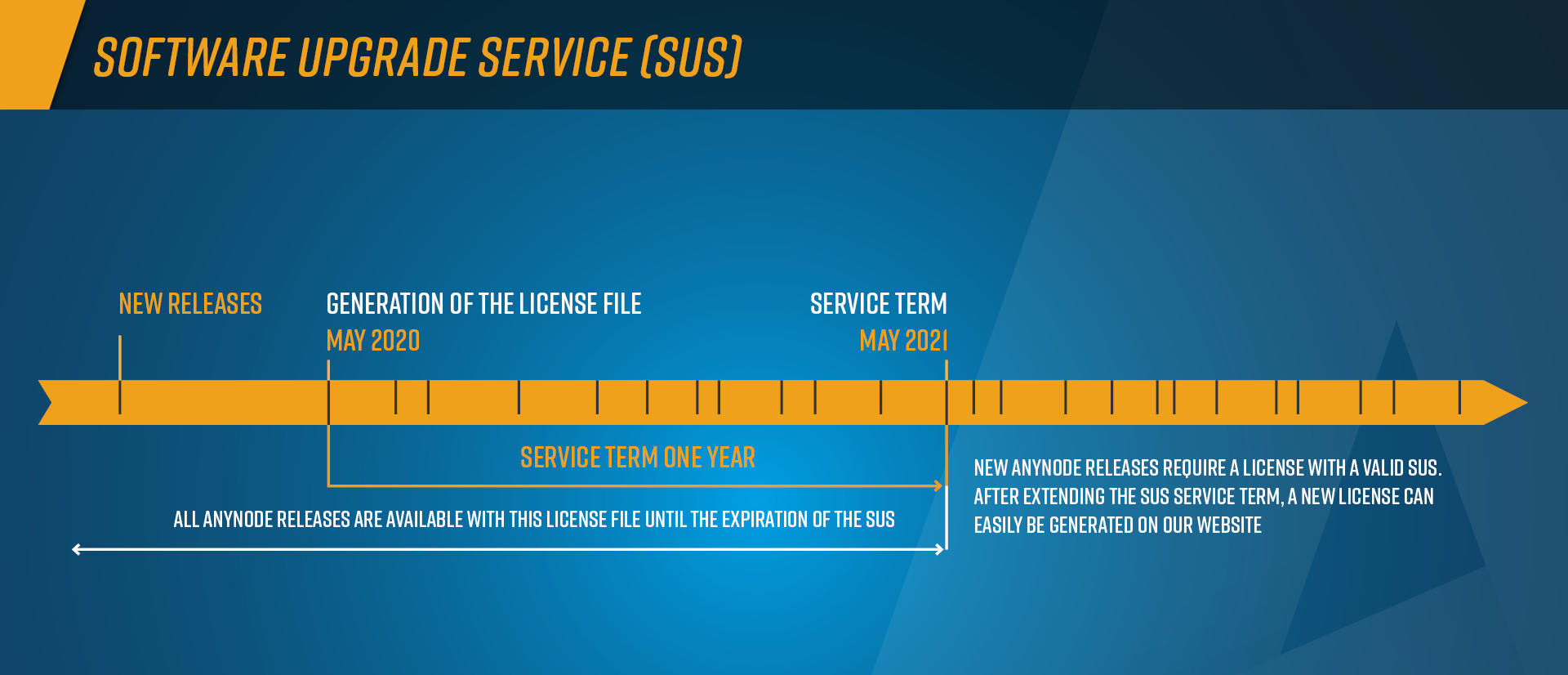 Benefits Software Upgrade Service (SUS)
Free upgrades
Each newly purchased anynode license automatically includes a one-year Software Upgrade Service, which guarantees access to free upgrades of anynode releases.
Scope of service
During an ongoing service term of the Software Upgrade Service, all new releases of anynode can be downloaded and installed from the TE-SYSTEMS community.
Extensions
Any extension of anynode will be delivered with a new license. This license includes a Software Upgrade Service with an independent service term.
Extension of validity
The SUS can be signed for one, two or more years, regardless whether it is the first service order, a service extension or an upgrade. After expiration, it can be signed again.

Beginning of a service term
The service term of the Software Upgrade Service starts with the generation of the license file by activating the LOD Key which is bound to a system ID.

Synchronization of service terms
A synchronization of service terms is possible in case service terms of existing anynode licenses differ. The price is calculated on a monthly basis.
Grace period
It is possible to extend the Software Upgrade Service up to 30 days after the expiration for a period of one or two years in some circumstances.
Installation
The installation of a new release is possible at any time. However, only versions where the release dates lie within the service term of the generated license can be used.

---