Call History
Writing the Call History in an external database. Specially designed for multiple anynode instances, anynode comes with different connectors to write the call history in an external database.
A setup with multiple instances becomes more and more familiar with the customer's installation of SBCs. When serving various customers on numerous SBCs in a Multi-Tenancy environment, the call history must be in one place to track the customer's total call consumption.
 
With the connector to PostgreSQL, MariaDB, and MS SQL, the data can be stored in one database, and standard tools for analyzing this data can be used.
 
Configuration works out of the box. anynode creates all necessary database and table entries after a basic set up of the connection.
  
For enterprise deployments, we added an option for performance optimization.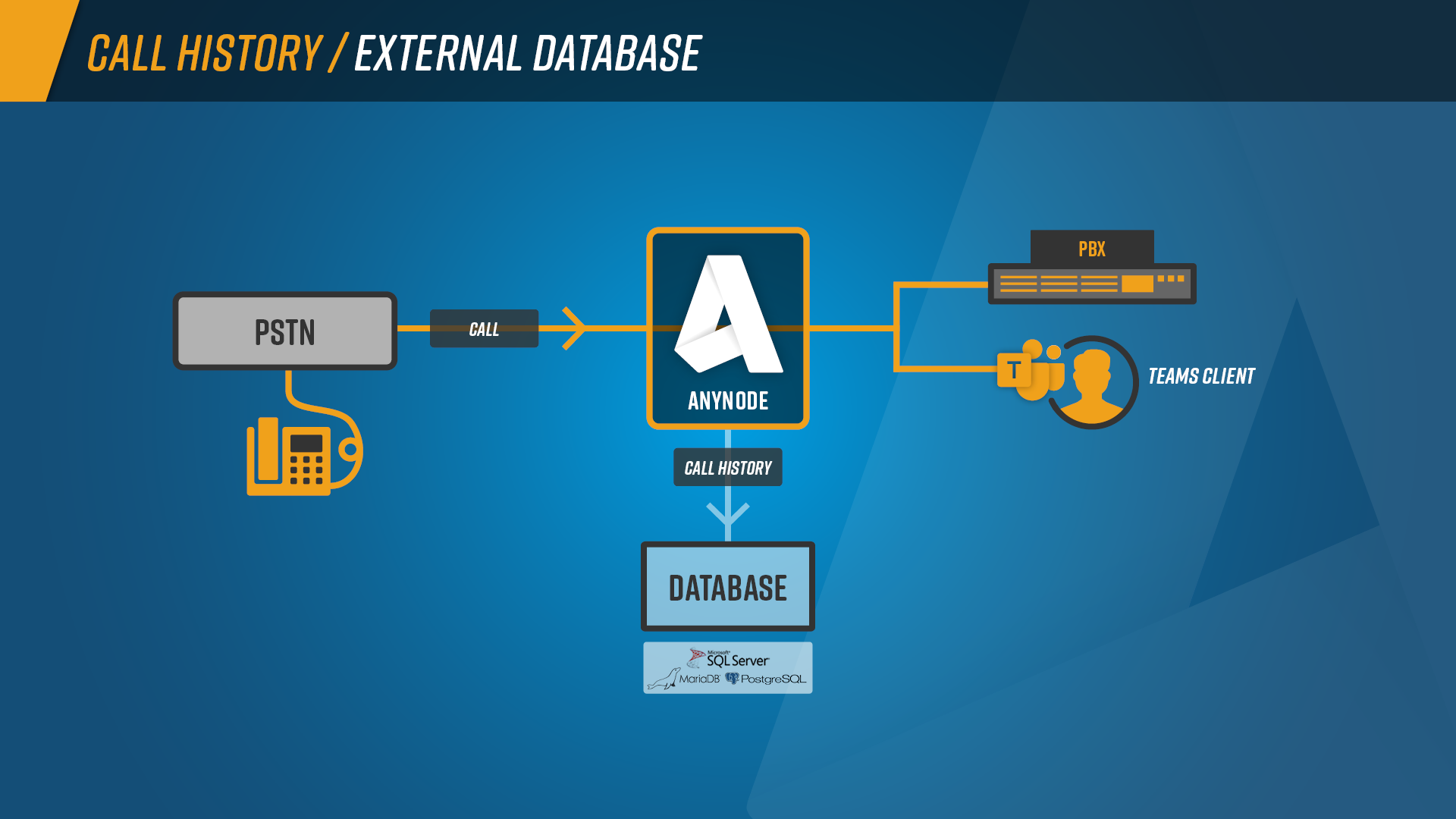 Advantages of anynode SBC
and Call History
Connector to PostgreSQL, MariaDB, and MS SQL 
Collects data from different anynode SBCs

 



Integration into billing software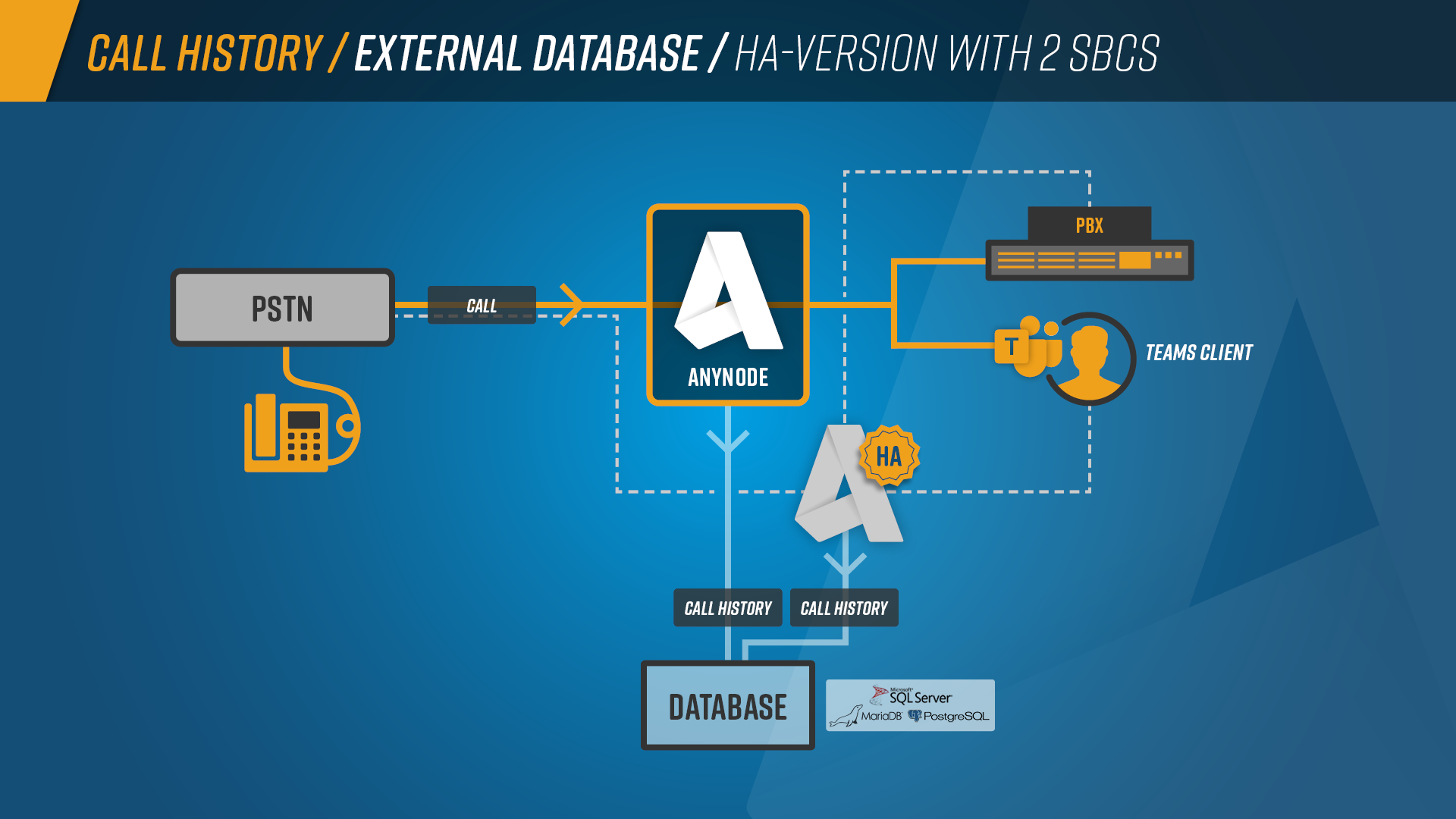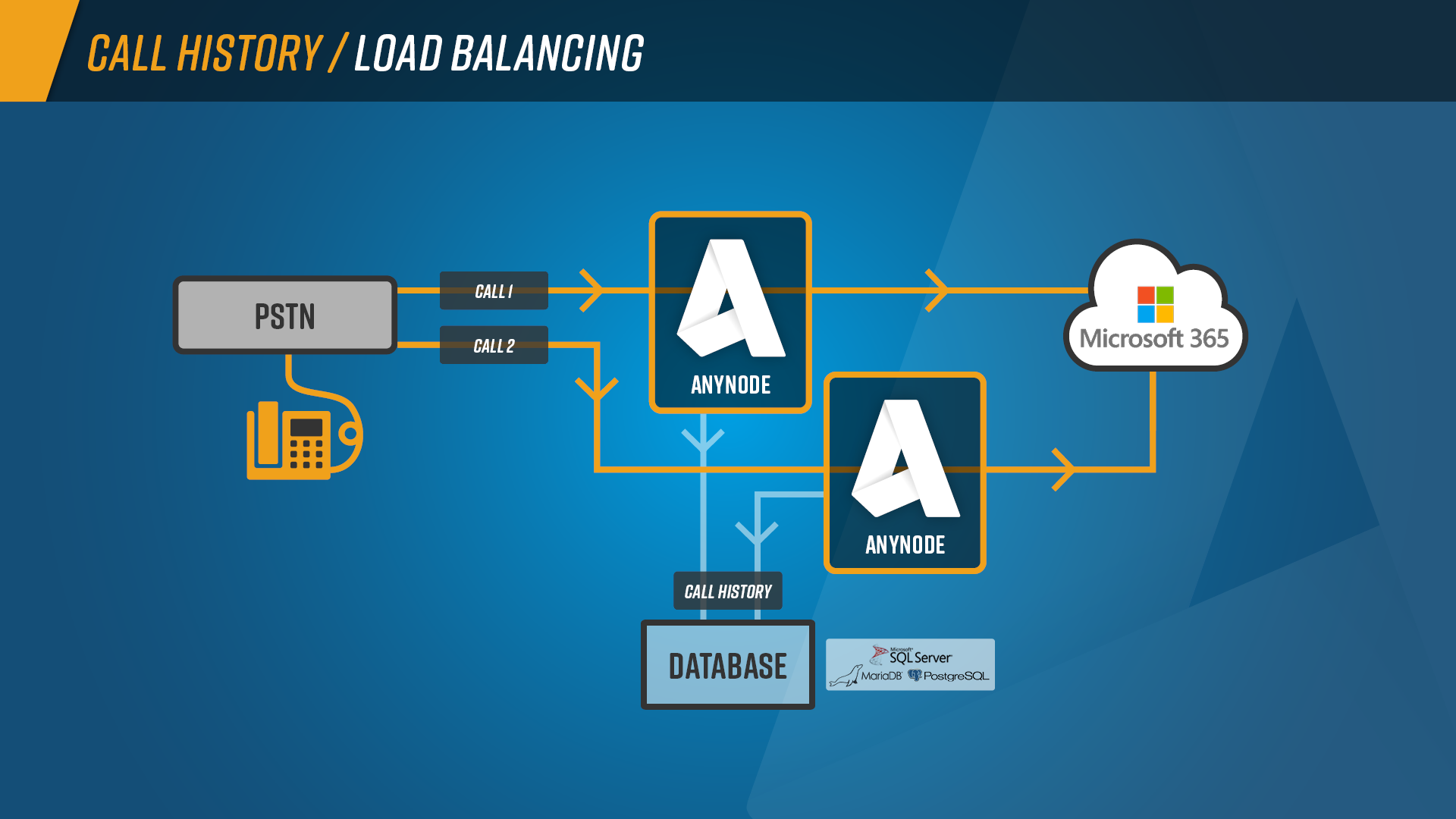 anynode is officially certified by Microsoft for Direct Routing that gives our customers the added benefit for worldwide Microsoft support.
In general with Microsoft Direct Routing and anynode you are able to connect to almost any telephony trunk or interconnect with third-party PBX. The most suitable and uncomplicated, easy to use solution for you and your networks that simply works.
---