Master/Client Replication
Stop the double trouble! 
Master/client replication is a process that enables data from one anynode server (the master) to be copied automatically to one or more anynode servers (the clients).  
Master/client replication is usually used to spread read access on multiple servers for scalability. However, it can also be used for other purposes, such as for failover or analyzing data on the client in order not to overload the master. 
As the master-client replication is a one-way replication (from master to client), only the master anynode is used for the write operations, while the read operations may be spread on multiple client anynode instances.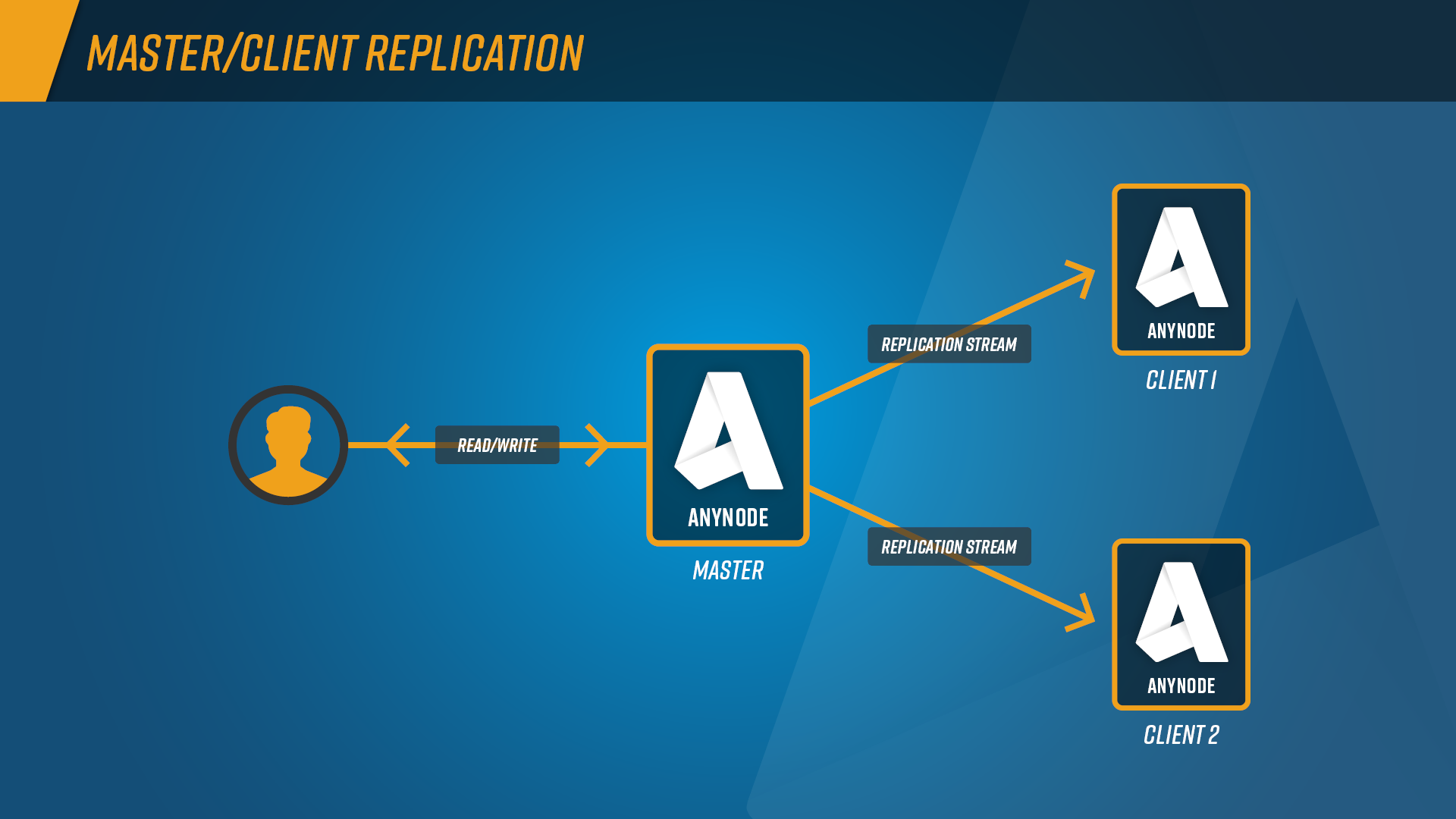 Advantages of anynode SBC
and Master/Client Replication
Configuration automatically available on all instances

 



Great for hosting scenarios

 

Easy 

set up

 of new client 

anynodes

 

anynode is officially certified by Microsoft for Direct Routing that gives our customers the added benefit for worldwide Microsoft support.
In general with Microsoft Direct Routing and anynode you are able to connect to almost any telephony trunk or interconnect with third-party PBX. The most suitable and uncomplicated, easy to use solution for you and your networks that simply works.