efficient Communication
anynode is a total software based Session Border Controller that enables multiple SIP-Endpoints to communicate with one another seamlessly.
Our configuration wizard has many options that help to shape different scenarios and makes the installation of anynode extremely easy: it takes just a few steps to connect SIP providers with your SIP-PBX.
anynode works as an interface for any number of SIP endpoints like SIP phones, SIP PBXs, and also SIP providers. It converts port and directory information, provides secure connections, routes session traffic, integrates LDAP directories as well as digit manipulation of call numbers.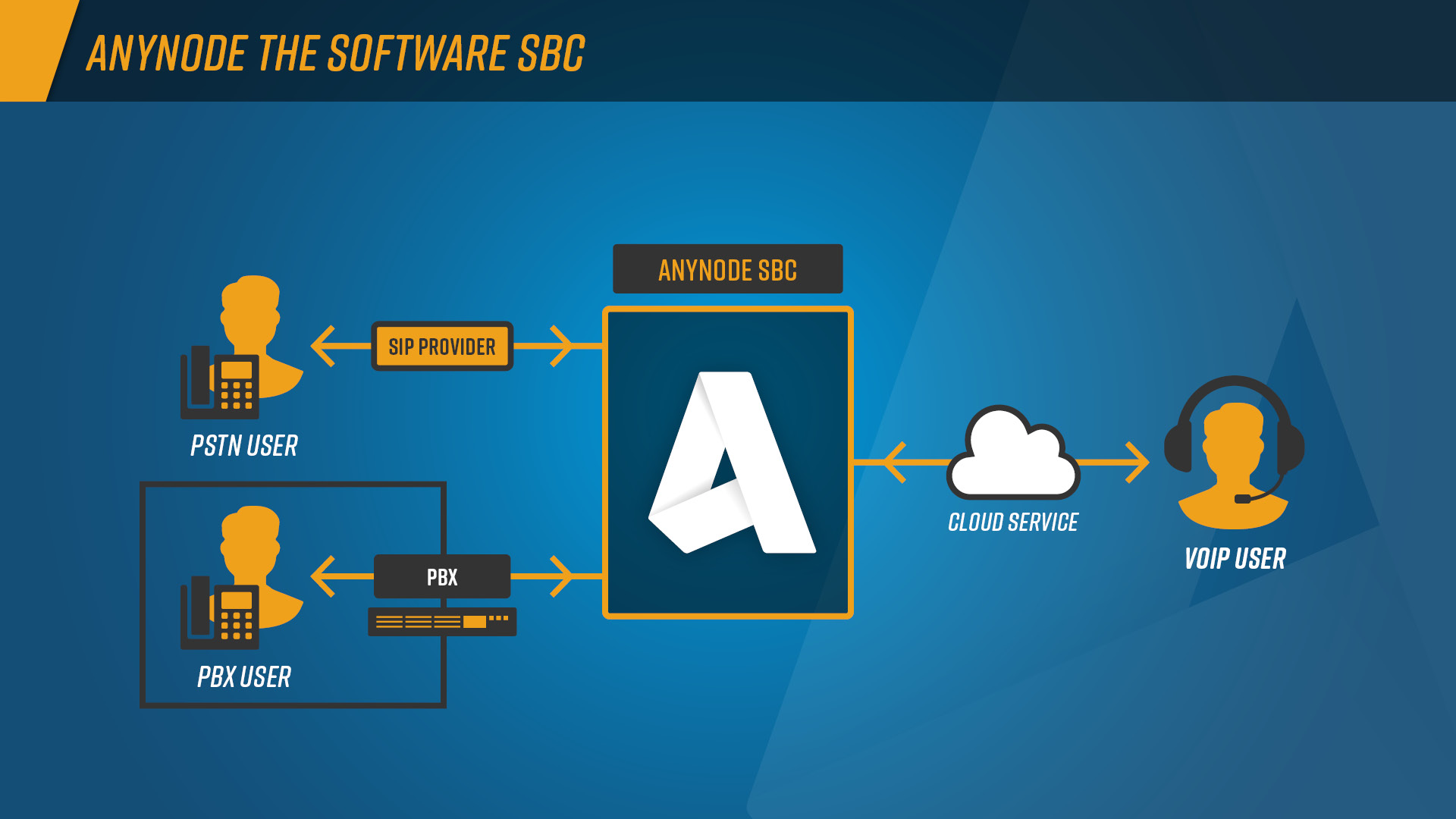 Lead the way
As a pure software-based solution, anynode SBC is always state of the art.
We are constantly working on improvements and new functions. Check out some highlights of our latest features.

anynode is officially certified by Microsoft for Direct Routing that gives our customers the added benefit of worldwide Microsoft support.
In general, with Microsoft Direct Routing and anynode you are able to connect to almost any telephony trunk or interconnect with third-party PBX. The most suitable and uncomplicated, easy to use solution for you and your networks that simply works.

Zoom officially certified anynode for Phone Solution
to give our customers the added
benefit of a Zoom joined support process.
anynode and zoom phone connecting all telephony trunk
or interconnect with third-party PBX equipment.
---
Take your time to truly experience the power of anynode
… even in the most intricate testing scenarios. And if you need more – drop us a line. 
We offer unlimited technical support
via our Online Ticketing System during your evaluation period with a fast response time. All learning resources and our community area are available to you. Training videos, documentation, and whitepapers – it's all there.
---