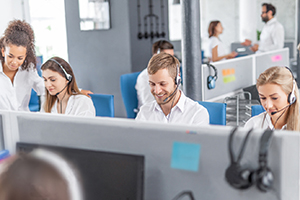 Our online training program consists of 3 sessions to get you thoroughly familiar with our anynode all-software SBC.
Every student has access to his own Azure VM to reproduce all training steps.
This training is for people who have little to no experience in the installation, configuration and day-to-day administration of anynode. It is also aimed at those wanting to join the anynode Partner Program as a certified anynode partner. Being trained on anynode is a requirement for partnership.
Please note that we recommend to book a 2 days on-site training if you speak German and you can travel to our training location in Wolfsburg. We are also working also on more locations and languages.  
TE-SYSTEMS also offer training thru certified anynode partners.