Built-in Provisioning Server
Deployment on Autopilot
Configuring and deploying many devices like SIP Phones in a company infrastructure can consume a lot of time. With anynode's built-in Provisioning server, you can perform these tasks smoothly.
The anynode server receives requests for configuration information from devices during the boot process. anynode´s provisioning feature configures all SIP devices, including phones, ATAs, and DECT devices.
With our built-in Provisioning Server, doing "Zero Touch Configuration" in small network scenarios via multicast and more extensive networks with multiple subnets via DHCP options is possible. Just use the MAC-Adress of the device, choose the suitable configuration option, and everything else will go on autopilot.
It's important to mention that the provisioning process works fully encrypted by default, based on the specific vendor's certificates.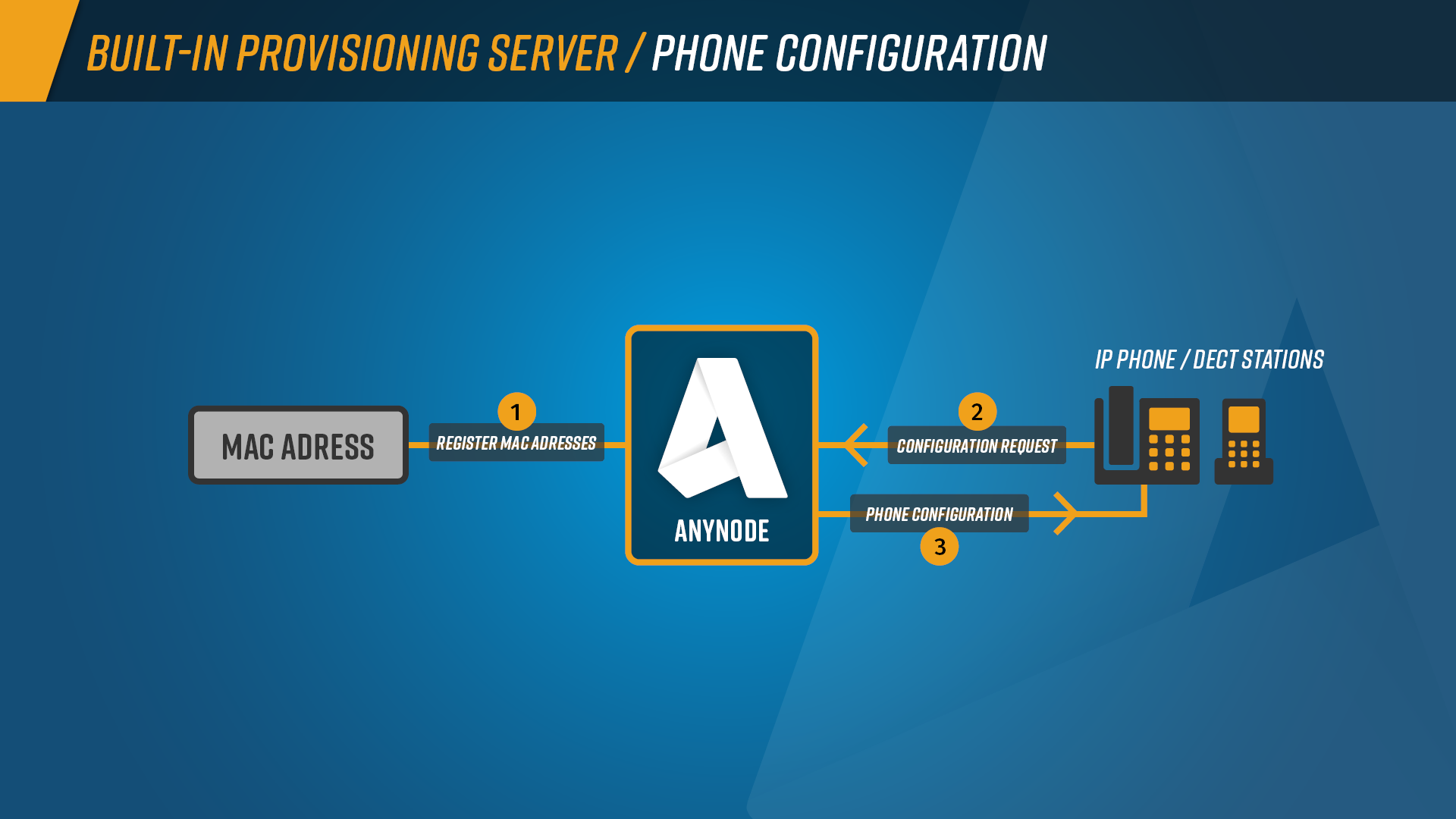 Advantages of anynode SBC
and Built-In Provisioning Server 
Fast and easy deployment of many SIP devices
Zero Touch Configuration via multicast or DHCP options
Encrypted deployment process by default based on vendor certificates

anynode is officially certified by Microsoft for Direct Routing that gives our customers the added benefit for worldwide Microsoft support.
In general with Microsoft Direct Routing and anynode you are able to connect to almost any telephony trunk or interconnect with third-party PBX. The most suitable and uncomplicated, easy to use solution for you and your networks that simply works.