Trace Analyzer
A proprietary tool with easy-to-use diagnostic that is ready to go and free of charge
The anynode Trace Analyzer is a single tool that offers an easy-to-use diagnostic with a fast resolution for on-site engineers all the way to the core developers of anynode.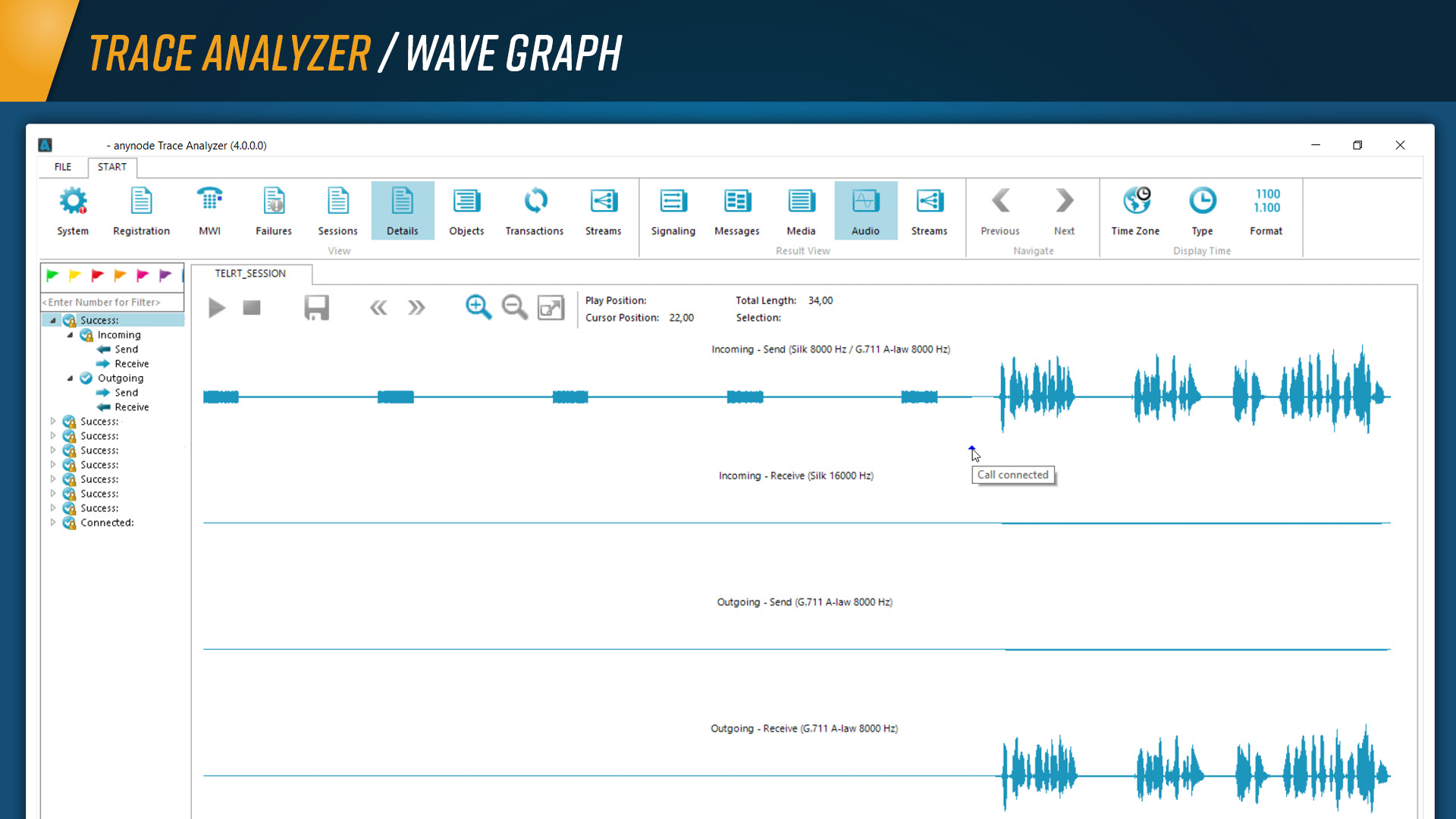 Visual reference for the analysis. The time of the call connection when the call is accepted is visible via a marker.
The Trace Analyzer integrates an overview of all traced sessions, a concise presentation of the SIP message flow of individual sessions and an RTP stream view which shows details for combined or individual media-flow directions.
And last but not least: it's built in in every installation of anynode and free of charge.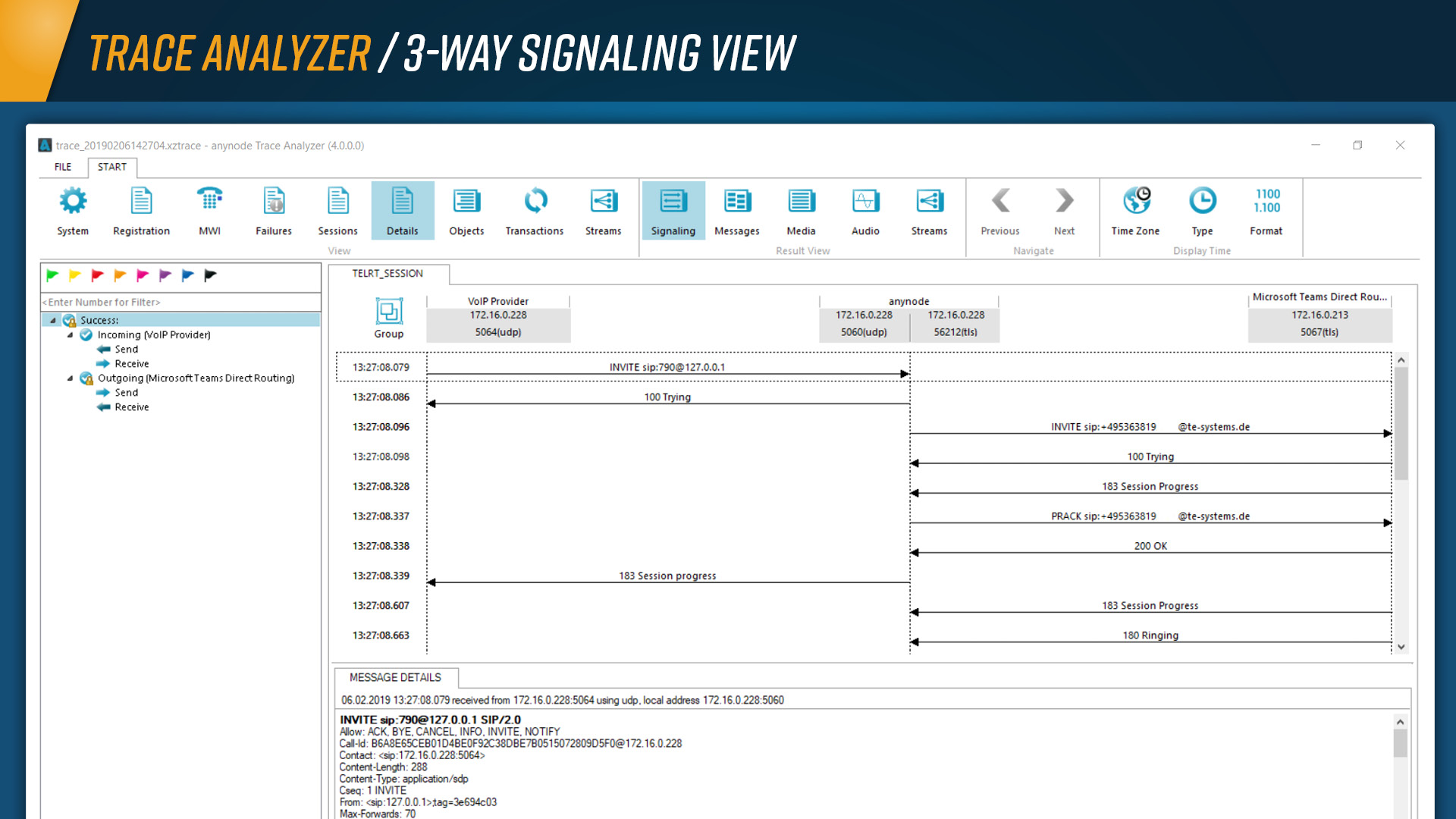 The 3-way signaling view allows more parties with details to be displayed at the same time.
---
---