Security
For voice and fax communication, anynode supports TLS and SRTP, thwarting any attempts at eavesdropping or manipulation.
Even if the infrastructure does not offer TLS/SRTP, anynode can provide secure communication. Securing VoIP communications in WLANs, corporate networks, or public hotspots has become a genuine concern for some businesses.
And for a good reason, because security is of paramount importance when it comes to your data! Non-Secure to Secure Gateway – anynode enables telephones, telephone systems, or providers to connect to remote stations. anynode can change your non-secure VoIP connections into secure connections!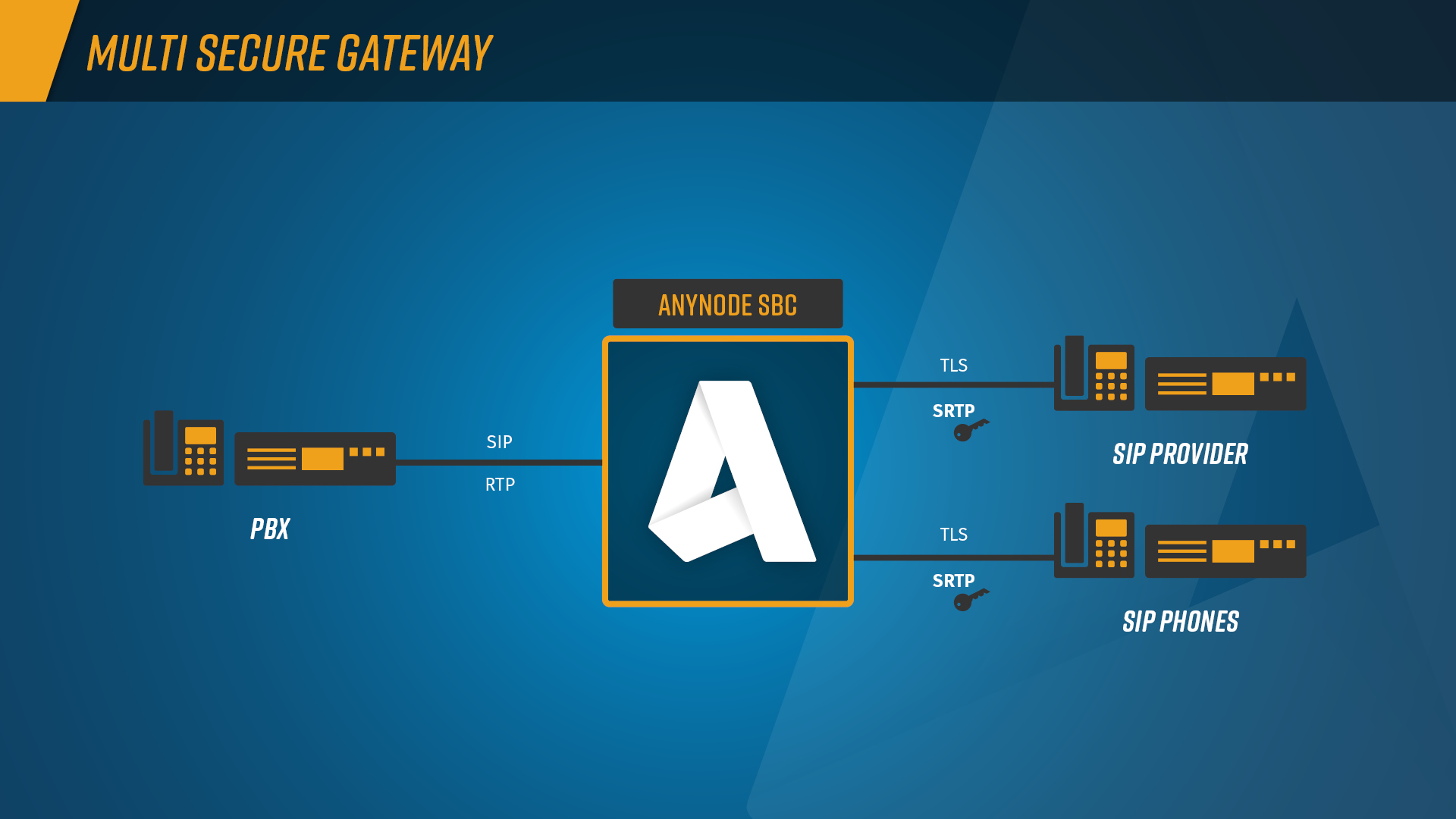 Security Protocols 
TLS (Transport Layer Security) 
Signaling encryption to specification RFC2246, RFC4346 and RFC5246
SRTP (Secure RTP Protocol) 
Encryption and authentication of RTP data in SIP to specification RFC3711

anynode is officially certified by Microsoft for Direct Routing that gives our customers the added benefit for worldwide Microsoft support.
In general with Microsoft Direct Routing and anynode you are able to connect to almost any telephony trunk or interconnect with third-party PBX. The most suitable and uncomplicated, easy to use solution for you and your networks that simply works.