Call History
Schreiben der Anrufhistorie in eine externe Datenbank. anynode wurde speziell für mehrere anynode-Instanzen entwickelt und verfügt über verschiedene Anschlüsse, um die Anrufhistorie in eine externe Datenbank zu schreiben. 
Ein Setup mit mehreren Instanzen wird immer besser mit der Installation von SBCs beim Kunden vertraut. Wenn verschiedene Kunden auf zahlreichen SBCs in einer Multi-Tenancy-Umgebung bedient werden, muss die Anrufhistorie an einem Ort sein, um den gesamten Gesprächsverbrauch des Kunden zu erfassen. 
Mit dem Konnektor zu PostgreSQL, MariaDB und MS SQL können die Daten in einer Datenbank gespeichert werden, und es können Standardwerkzeuge zur Analyse dieser Daten verwendet werden. 
Die Konfiguration funktioniert "out of the box". anynode erstellt alle notwendigen Datenbank- und Tabelleneinträge nach einem Basis-Setup der Verbindung.  
Für den Einsatz in Unternehmen haben wir eine Option zur Leistungsoptimierung hinzugefügt.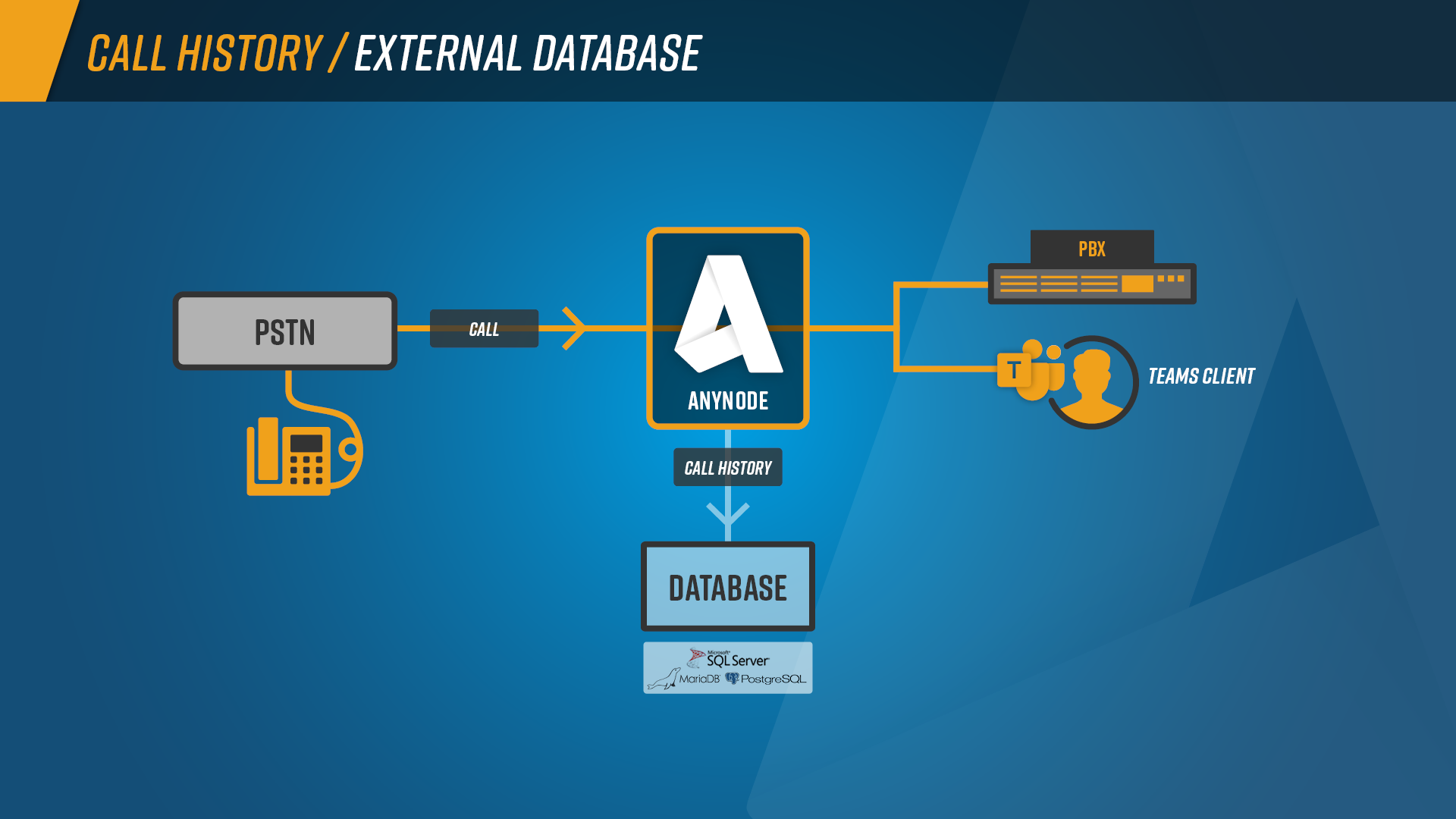 Vorteile von anynode SBC
und Call History
Konnektor zu PostgreSQL, 

MariaDB

 und MS SQL

Sammelt Daten von verschiedenen 

anynode

 SBCs

Integration in A

brechnungssoftware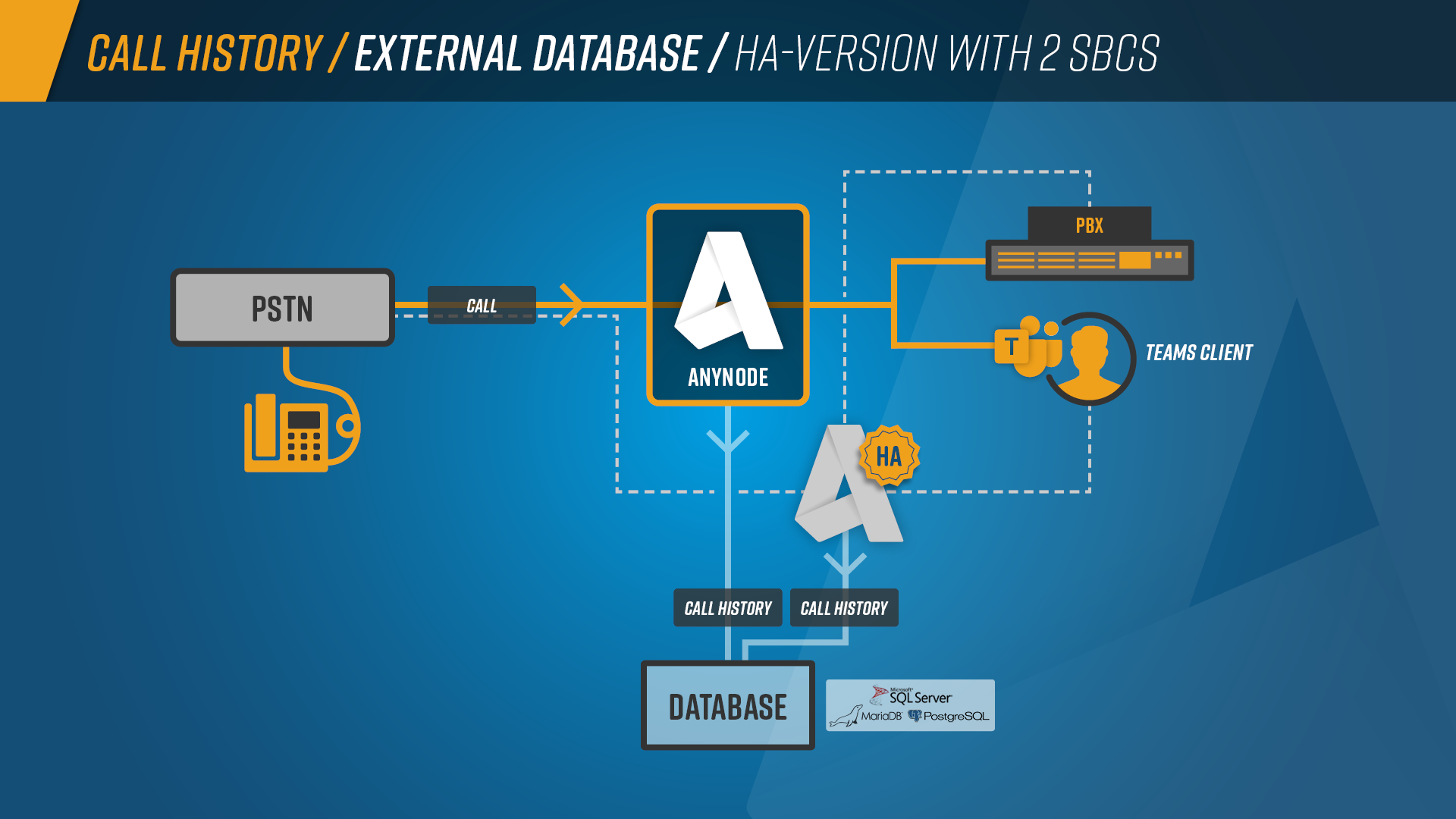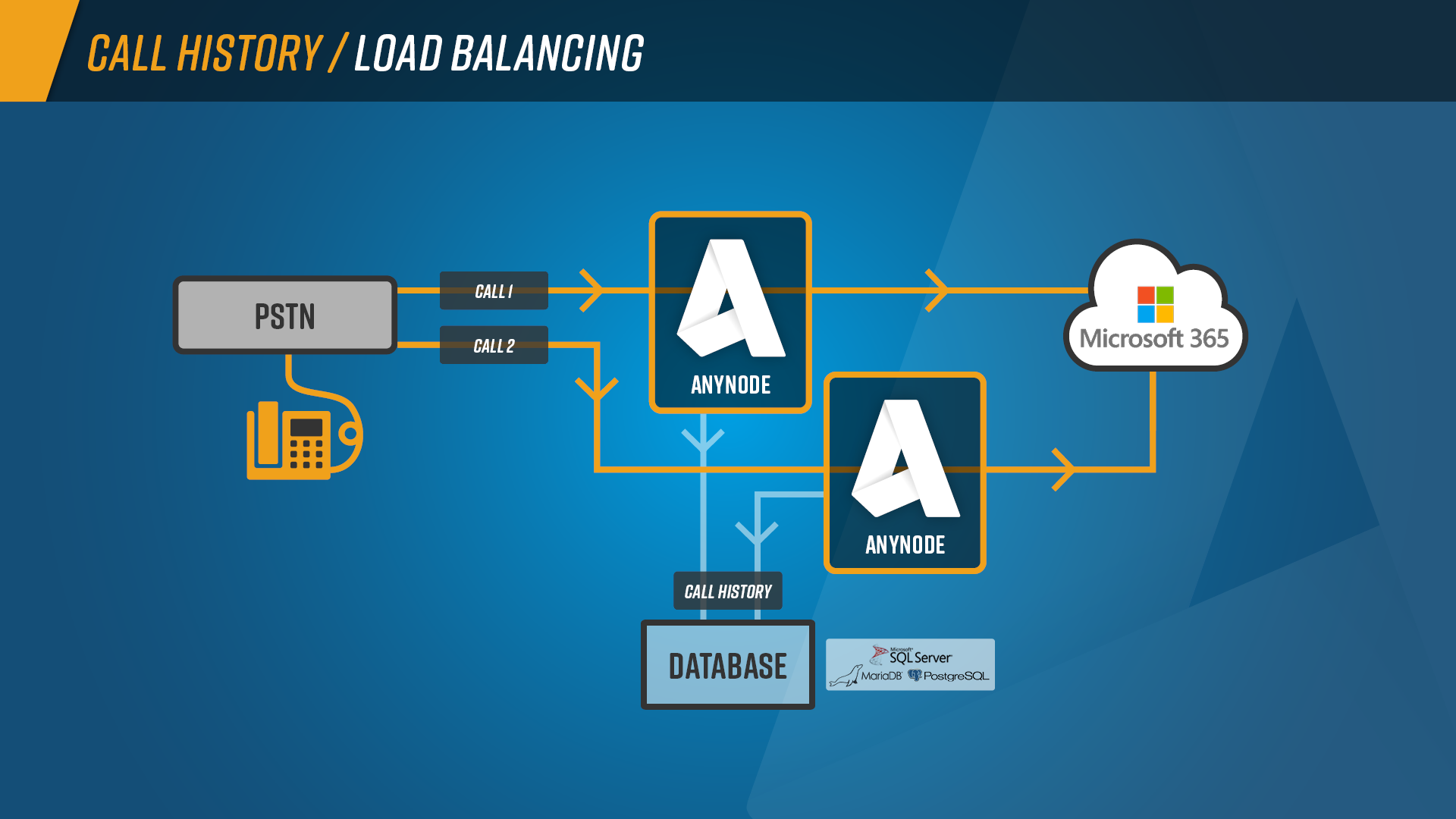 anynode ist offiziell von Microsoft für Direct Routing zertifiziert, was unseren Kunden den zusätzlichen Vorteil eines weltweiten Microsoft-Supports bietet.
Im Allgemeinen können Sie mit Microsoft Direct Routing und anynode eine Verbindung zu fast jeder IP-basierten Telefonie herstellen oder eine Verbindung mit einer Telefonanlage eines Drittanbieters herstellen.
---
Nehmen Sie sich Zeit und testen Sie die Leistungsfähigkeit von anynode…
… selbst in den schwierigsten Testszenarien. Und wenn Sie Unterstützung brauchen – schreiben Sie uns eine kurze E-Mail.
Wir bieten unbegrenzten technischen Support
während Ihres Testzeitraums über unser Online Ticket-System mit einer schnellen Reaktionszeit. Alle Lernressourcen stehen Ihnen jederzeit in unserem Community-Bereich zur Verfügung. Schulungsvideos, Dokumentationen und Whitepapers – alles ist da.
---