Historial de llamadas
Anynode puede escribir el historial de llamadas en una base de datos externa. Especialmente diseñado para múltiples instancias de anynode, anynode viene con diferentes conectores para escribir el historial de llamadas en una base de datos externa.
Es más fácil usar una configuración con múltiples instancias, permite que te hagas más y más familiar con la instalación de SBCs del cliente. Cuando se atiende a varios clientes en numerosos SBC en un entorno de multi tenencia, el historial de llamadas debe estar en un solo lugar para hacer un seguimiento del consumo total de llamadas del cliente.
 
Con el conector a PostgreSQL, MariaDB y MS SQL, los datos se pueden almacenar en una base de datos y se pueden utilizar herramientas estándar para analizar estos datos.
 
La configuración funciona desde el primer momento. anynode crea todas las entradas necesarias en la base de datos y en las tablas tras una configuración básica de la conexión.
  
Para las implantaciones empresariales, hemos añadido una opción de optimización del rendimiento.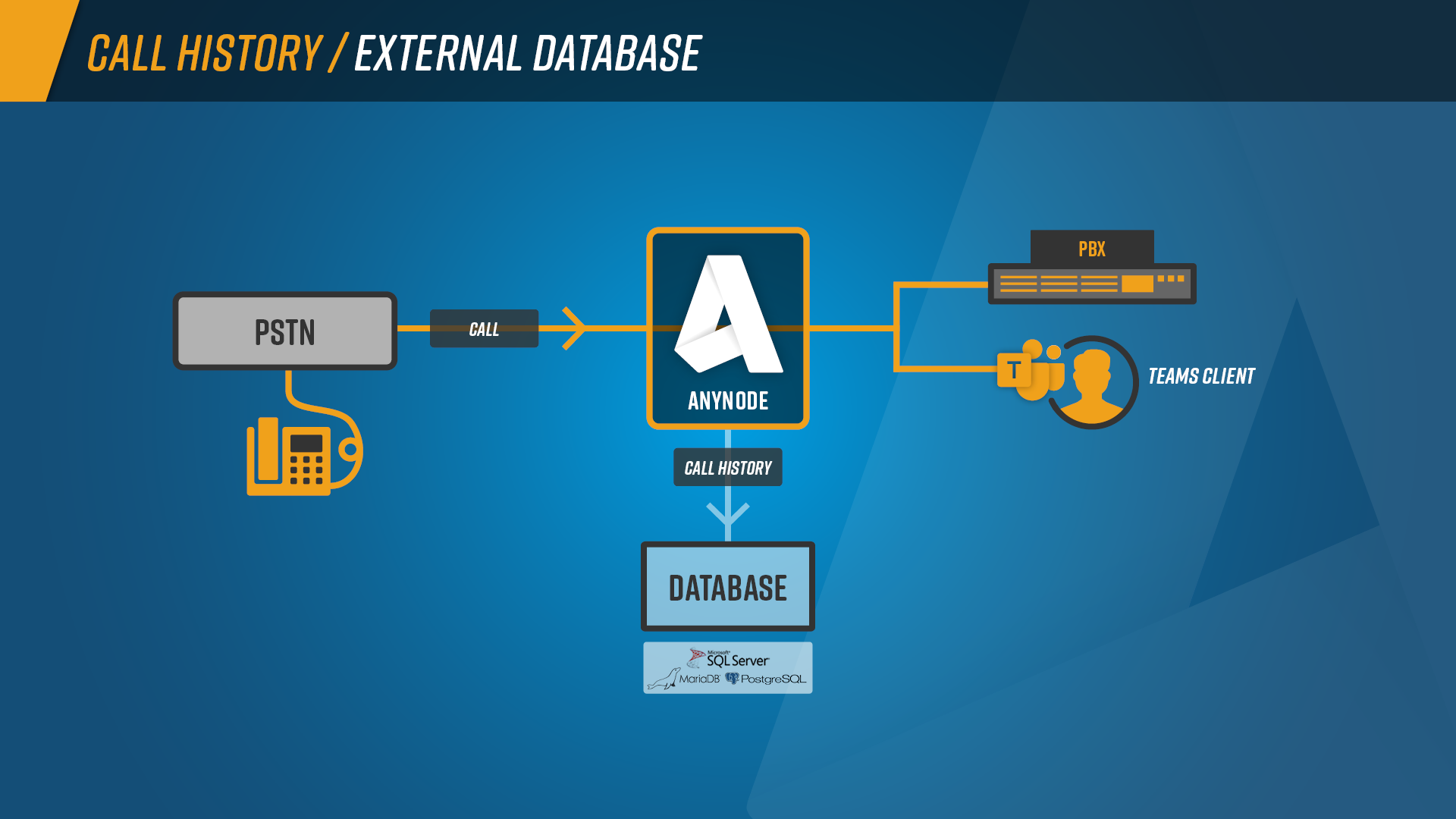 Advantages of anynode SBC
and Call History
Connector to PostgreSQL, MariaDB, and MS SQL 
Collects data from different anynode SBCs

 



Integration into billing software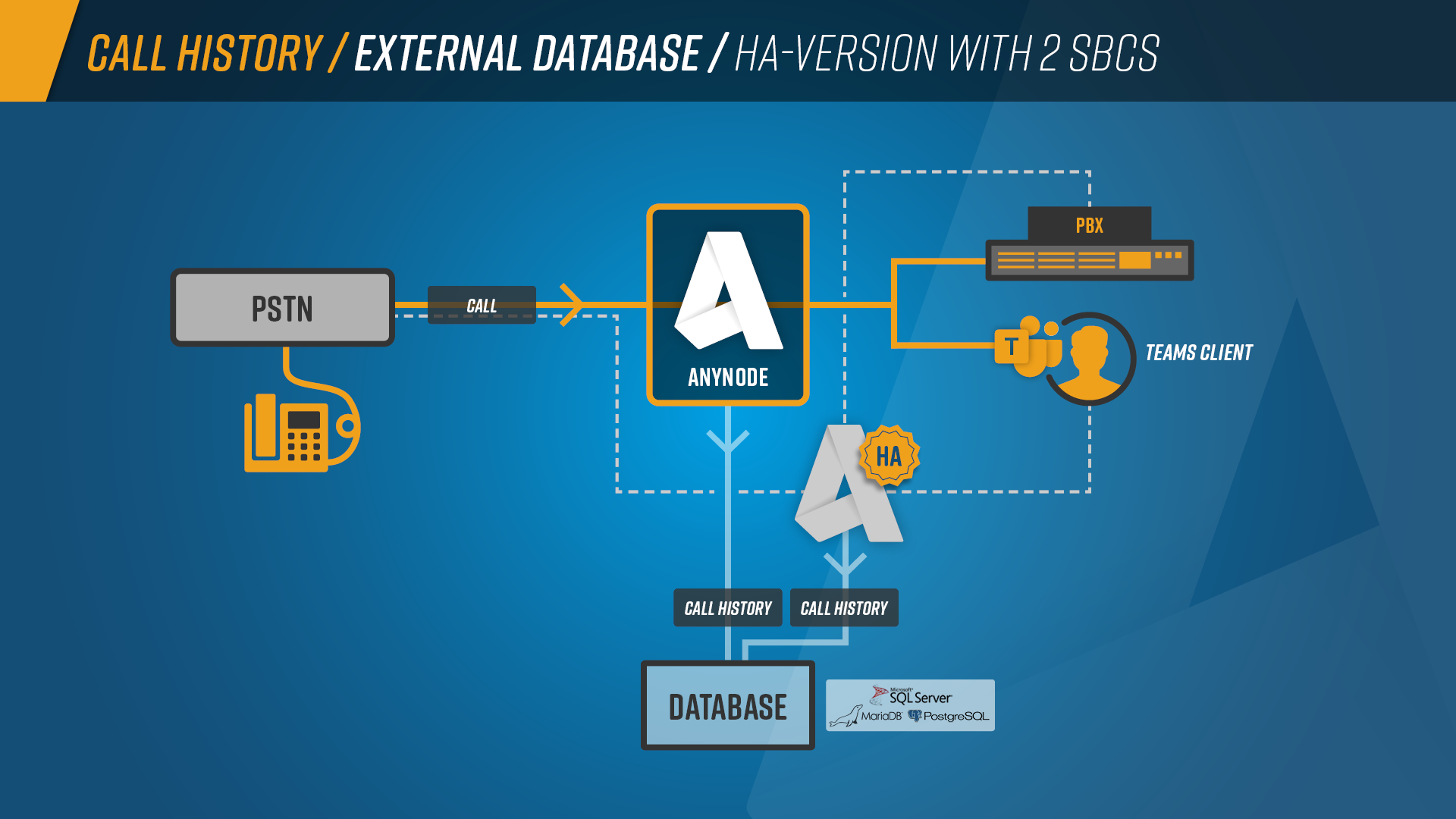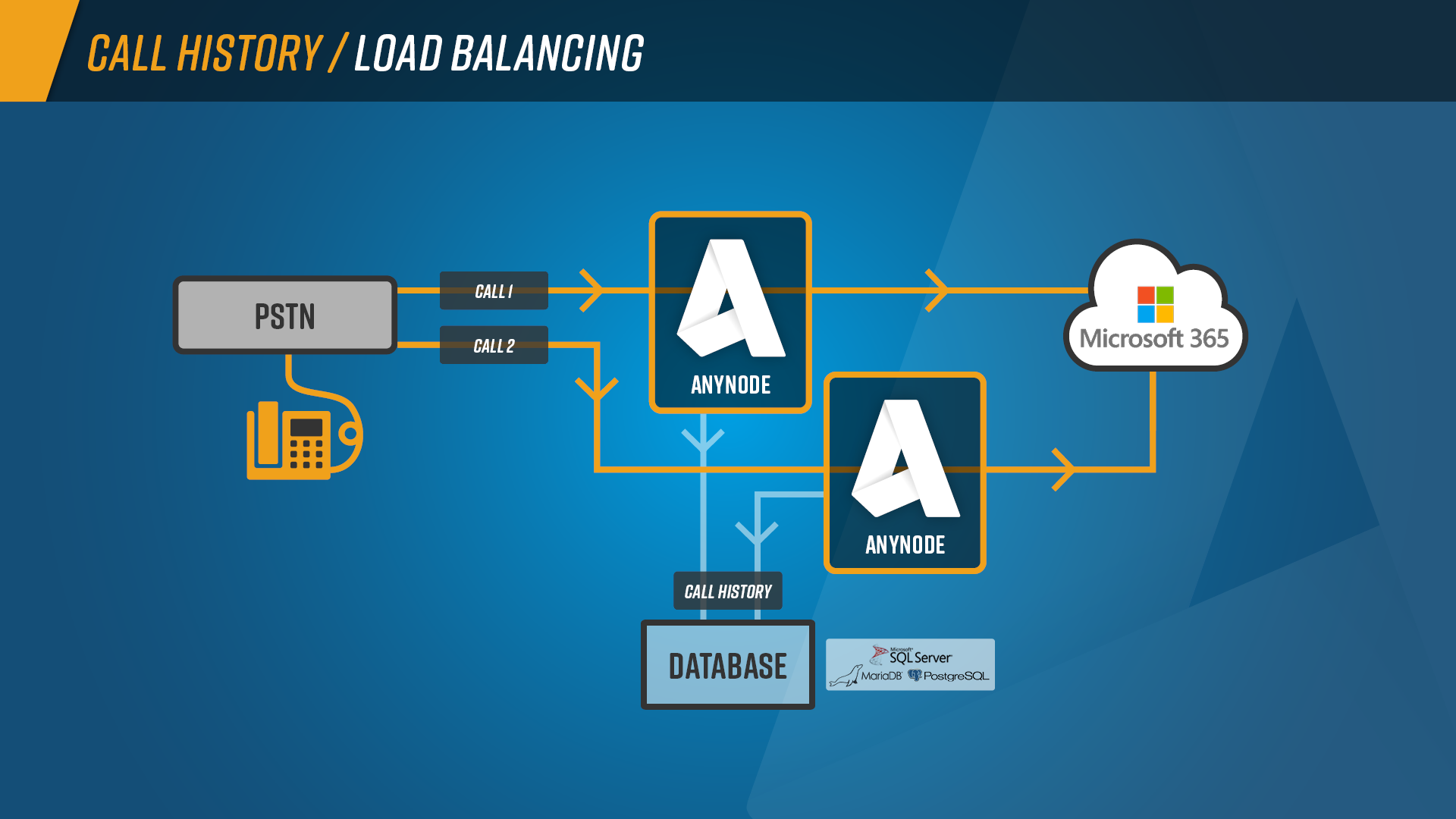 anynode is officially certified by Microsoft for Direct Routing that gives our customers the added benefit for worldwide Microsoft support.
In general with Microsoft Direct Routing and anynode you are able to connect to almost any telephony trunk or interconnect with third-party PBX. The most suitable and uncomplicated, easy to use solution for you and your networks that simply works.