Notificaciones de eventos múltiples
Con cada vez más servicios que se ejecutan en la nube, la supervisión es más importante que nunca.
Por lo tanto, anynode proporciona una nueva función de monitoreo que añade múltiples protocolos de transporte de eventos, incluyendo soporte SMTP, SQL y REST. 
Desde el principio, anynode soporta los protocolos clásicos de monitorización como SNMP y WMI para enviar notificaciones a software de monitorización como Nagios, PRTG Network monitor, u otras herramientas de monitoreo.
El registro de eventos de Windows o el Syslog estándar en Linux también están disponibles. Estas formas comunes de monitorear su equipo de comunicación necesitan en su mayoría su ingreso proactivo.
  
Con la última versión de anynode, introducimos la opción de añadir múltiples protocolos de transporte de eventos, incluyendo el soporte SMTP, SQL y REST. Piensa en un mensaje de chat en un canal de Microsoft Teams del equipo de administración del sistema con detalles sobre una conexión perdida con tu proveedor local de SIP. O envíe un correo electrónico a su sistema de tickets cuando un certificado dentro de cualquier nodo expire en un par de días. 
   
La integración en Power Apps ofrece a los clientes la mejor manera de integrar la supervisión en el flujo de trabajo de Microsoft 365.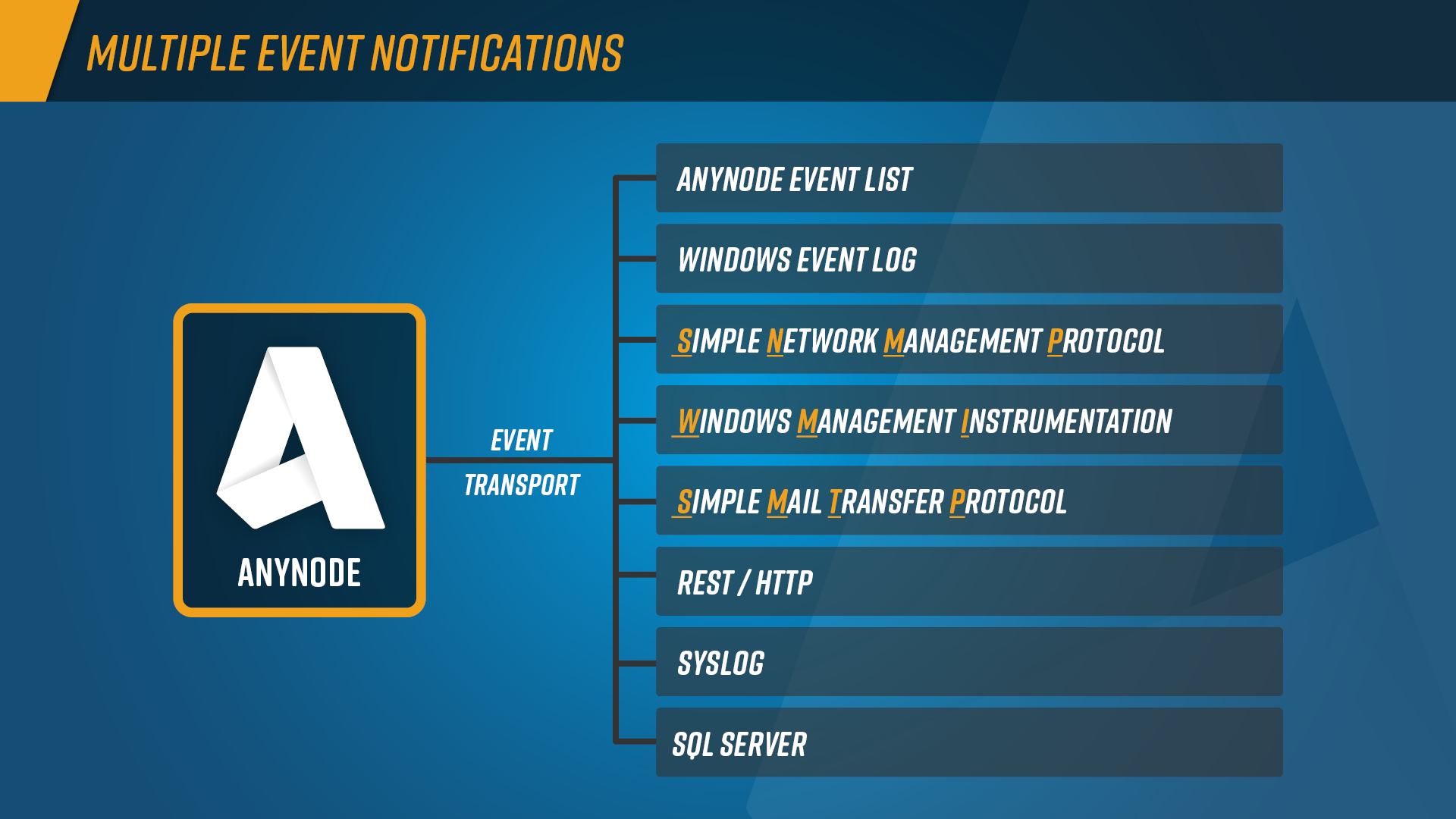 Advantages of anynode SBC
and

M

ultiple Event

 

Notifications
Integration of Power Apps

Eight different ways of notification options

Multiple Notifications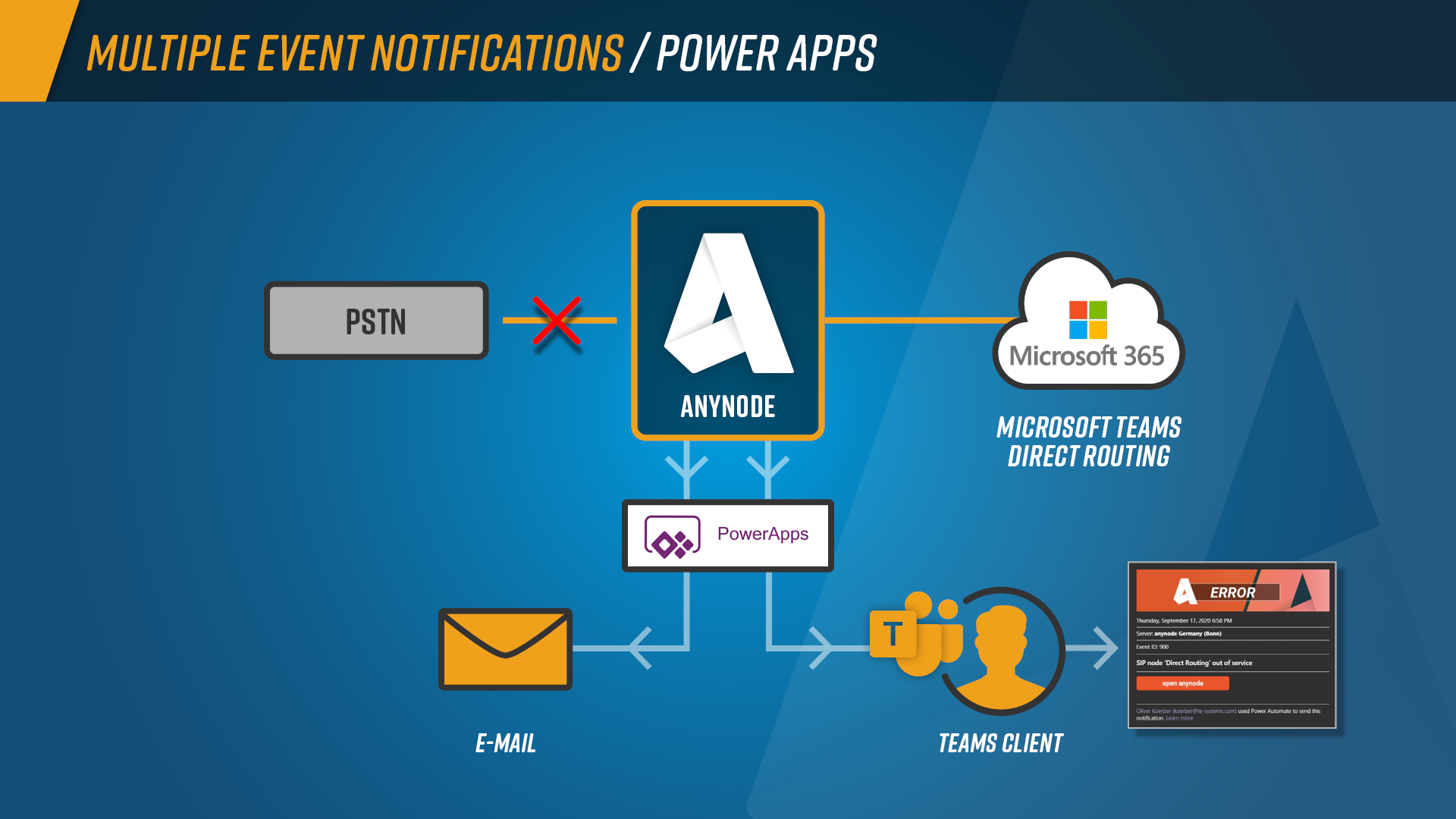 anynode is officially certified by Microsoft for Direct Routing that gives our customers the added benefit for worldwide Microsoft support.
In general with Microsoft Direct Routing and anynode you are able to connect to almost any telephony trunk or interconnect with third-party PBX. The most suitable and uncomplicated, easy to use solution for you and your networks that simply works.
---

Take your time to truly experience the power of anynode
… even in the most intricate testing scenarios. And if you need more – drop us a line. 
We offer unlimited technical support
via our Online Ticketing System during your evaluation period with a fast response time. All learning resources and our community area are available to you. Training videos, documentation, and whitepapers – it's all there.
---