Migrating to DigiCert Global Root G2 beginning in December 2023
To maintain Zoom's stringent security standards, Zoom plans to transition its global infrastructure to certificates signed by DigiCert Global Root G2. This process is designed to ensure that the services operate without interruption. anynode admins may need to install the new certificate.
Effective January 1, 2024, Zoom will only accept certificates signed by DigiCert Root G2. This certificate can be found on DigiCert.com.
It is important to add this certificate to the "Trusted List" in the Zoom node in the anynode frontend. In our video, we'll show you how to do this in a few simple steps.
Otherwise, it will no longer be possible to make calls through this interface. Users of anynode who have created the Zoom node with version 4.10 do not need to do anything else, as both certificates are already installed.
If you install a new anynode version or continue to use an older version, you will have to install the certificate manually.
You can find more information about Zoom Phone Premise Peering with anynode – The Software SBC here.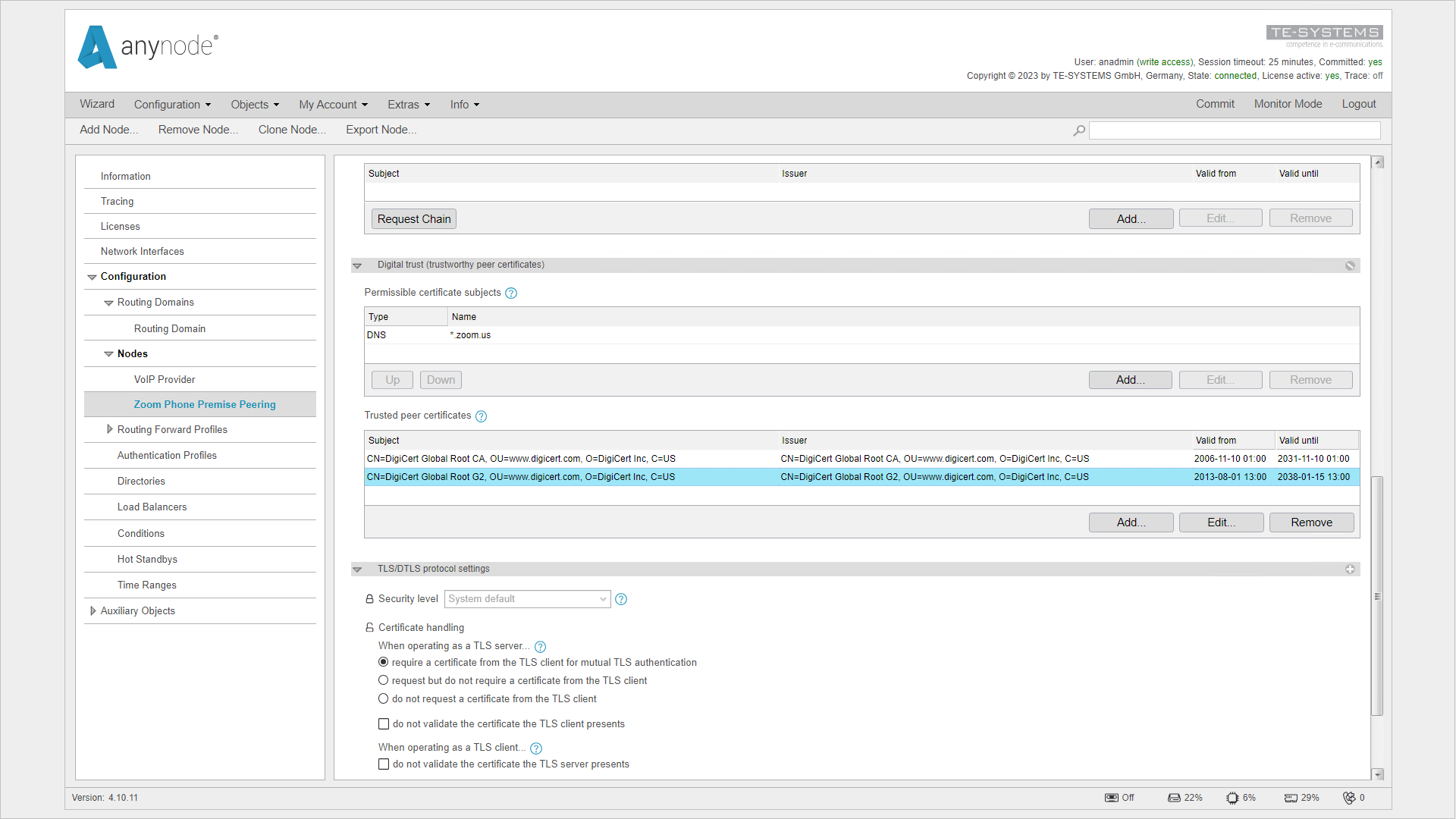 Screenshot: anynode Frontend with Trusted Peer Certificates list and new DigiCert Global Root G2 certificate.